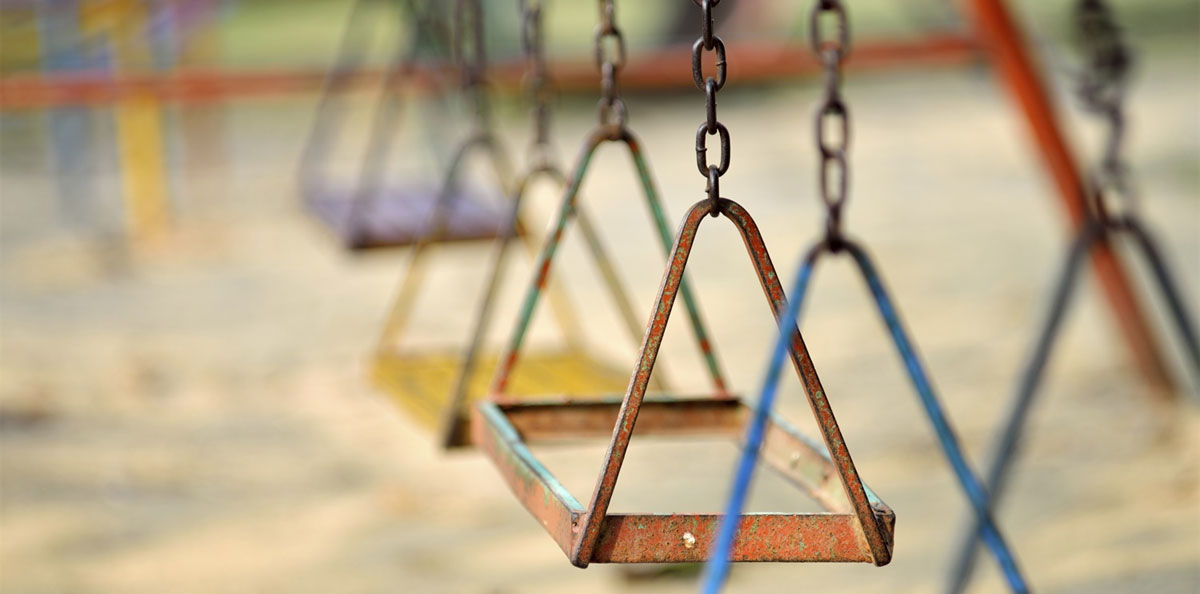 Researchers at Plymouth University have discovered that equipment in children's playground can contain up to 60 times the levels of lead considered 'safe'.
But these weren't just old playgrounds, but many of those tested were less than a decade old, yet still had levels of lead which could be considered dangerous.
Although there really is no properly 'safe' level of lead in paint, UK guidelines say there should be a maximum of 2,500 lead parts per million, but the Plymouth scientists have found levels up to 152,000 parts per million.
Dr Andrew Turner, who lead the research for  Plymouth University, said:
While undisturbed and intact, coatings and their chemical components are relatively safe.

But once the film begins to deteriorate through abrasion or via exposure to UV light and moisture, the paint begins to crack, flake and chalk and metal-bearing particulates are mobilised into the environment.

The effects of lead on human health, including those that impact on the neurological development of children, are well-documented with regard to paint exposure in urban and domestic settings.
The researchers have asked for councils around the UK to monitor children's playgrounds carefully, and parents are advised to keep a watchful eye on their children to make sure they don't suck or bite the painted surfaces.